Scaglia Indeva are market leaders
in the design and manufacture of state
of the art industrial manipulators.
Industrial manipulators for a wide range of applications
Scaglia Indeva are market leaders in the design and manufacture of state of the art industrial manipulators.  Designed to improve ergonomics, safety and productivity in the workplace, we can provide a bespoke material handling solution for any application across a wide range of industries.
We are confident that we can provide a material handling solution for any production line, for any industry, lifting up to 320kg.  Our large range of manipulators can be supplied with different supports and countless types of custom-made lifting tools, which means that we can design a complete system to meet your exact requirements.
Our range of industrial manipulators is the most complete available on the market today, and comprises of two main types:
► Electronic industrial manipulators (Intelligent Devices for Handling) – Liftronic® Series.
► Traditional pneumatic industrial manipulators – PN Series.
Examples of our Liftronic® Series manipulators
The Liftronic® Series of manipulators are equipped with advanced microprocessor-based logic.  They are more compact and lighter than traditional manipulators, which enables operators to handle loads with greater speed and precision.  With fingertip control, operators can move heavy and bulky loads with very little effort.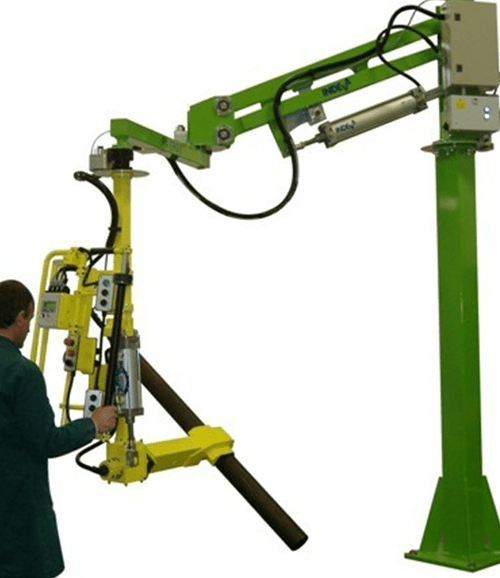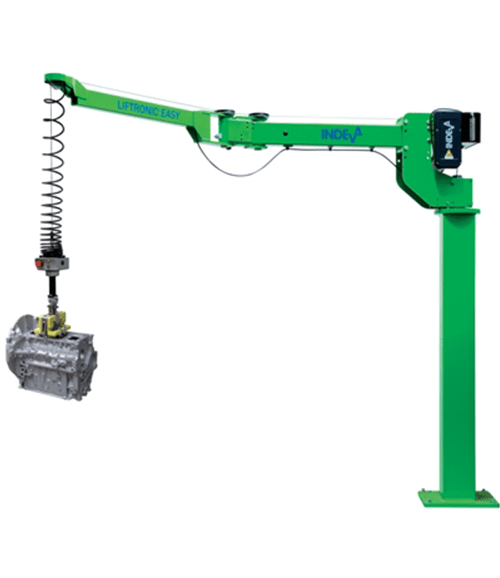 Examples of our PN Series manipulators
The PN Series of manipulators are completely pneumatic and are perfect for handling offset loads, and can be designed according to ATEX Regulations for controlled environments where there is a danger of explosion.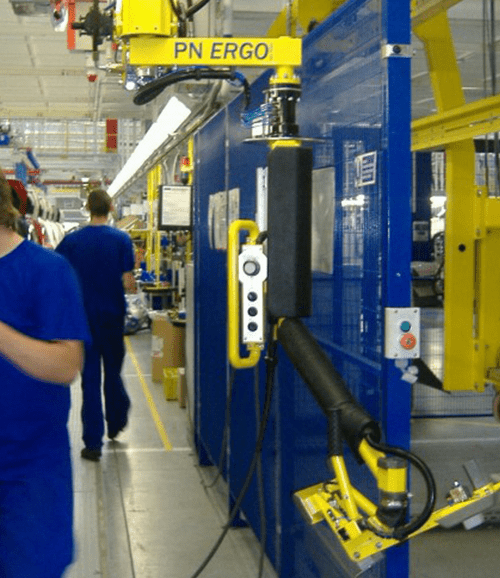 Innovative industrial manipulators with many benefits
Our industrial manipulators have been designed to provide a number of benefits in relation to material handling. Both pneumatic and electronic models are extremely versatile and can be equipped with countless types of lifting tools to suit a wide range of applications.
As standard, they are equipped with state-of-the-art safety devices which guard against the load falling, whether due to an accident, power failure, or air supply interruption.
Manual material handling contributes to a large number of work-related injuries such as stresses and strains to the back, neck, shoulders and upper limbs.  All of our manipulators have been designed with greater ergonomics which can reduce, or even eliminate, these stresses and strains.
To find out more about our industrial manipulators, please contact us today.
Comparative Table
✓ = this feature is present           X = this feature is NOT present