Scaglia INDEVA is at the forefront of ground breaking innovation when it comes to material handling. We have been designing and manufacturing industrial manipulators since 1970 and are the leading suppliers of state-of-the-art material handling solutions.  
With our global network of branches, we've become a worldwide leader in the design and production of world class material handling, lifting and transporting equipment.  
Our innovative approach has been key to helping companies make tangible advancements in how they work, and we're always looking for ways to communicate the benefits that our products can bring. 
Come and see us at IntraLogisteX in Coventry
You can find out more about Scaglia INDEVA at this year's IntraLogisteX event that is being held in Coventry, at the Coventry Building Society Arena, on 29th and 30th March. This is an exciting event that allows companies to check out leading logistical innovations, ask questions and see new tools in action.  
It's a one-stop shop for anyone who is looking for solutions for current and future challenges, such as warehouse managers, heads of distribution, IT directors and lead project managers.  
If you're serious about improving your company's logistics operation, then you need to make attending IntraLogisteX a priority.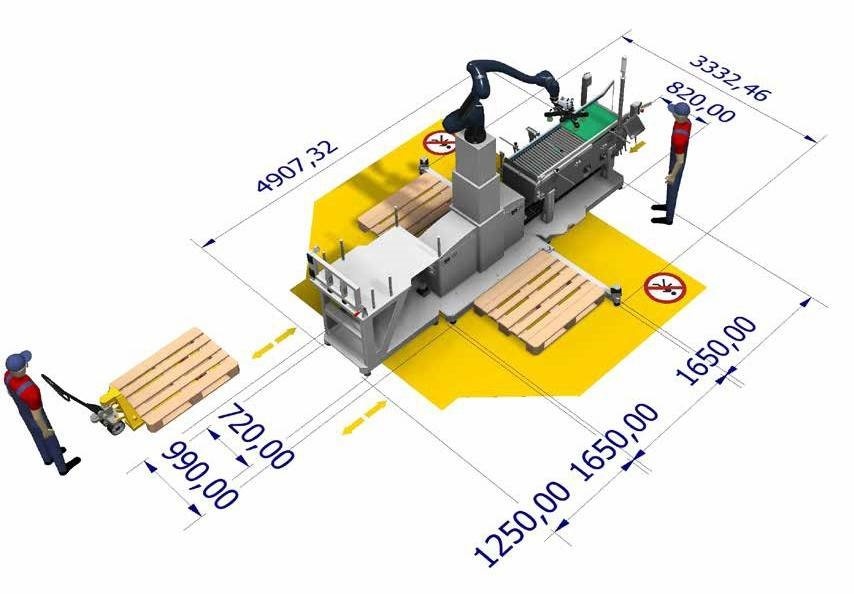 What to expect on the Scaglia INDEVA stand
At this year's IntraLogisteX event, Scaglia INDEVA will be answering questions, meeting customers old and new and showcasing some of our ground breaking products such as our new generation of manipulators.  
Our manipulators mimic the movement of the human arm, increasing their flexibility and utility. All our manipulators are ergonomic and designed to reduce the need for manual heavy lifting which, in turn reduces the risk and rate of employee injury. 
Taking pride of place at our stand this year will be PalFlex, our new cobot, which is an exciting addition to our range of intelligent handling devices.  
PalFlex is an innovative turnkey solution that can be used  as a collaborative palletiser including interlayer handling,  and a box input module. It features a customisable gripping hand that can be made into different shapes depending on what needs to be handled.  
PalFlex is a game-changer when it comes to productivity and we can't wait to show it to you. 
We're always happy to answer any questions you might have and would love to meet you at this year's IntraLogisteX event – come and see us on stand 210.  
If you can't make the event and would like to know more about any of our innovative products, call 01246 252 333 or email info@uk-indevagroup.co.uk today.